December 8 -11
Celebrate the start of the holidays at LACASA Collection!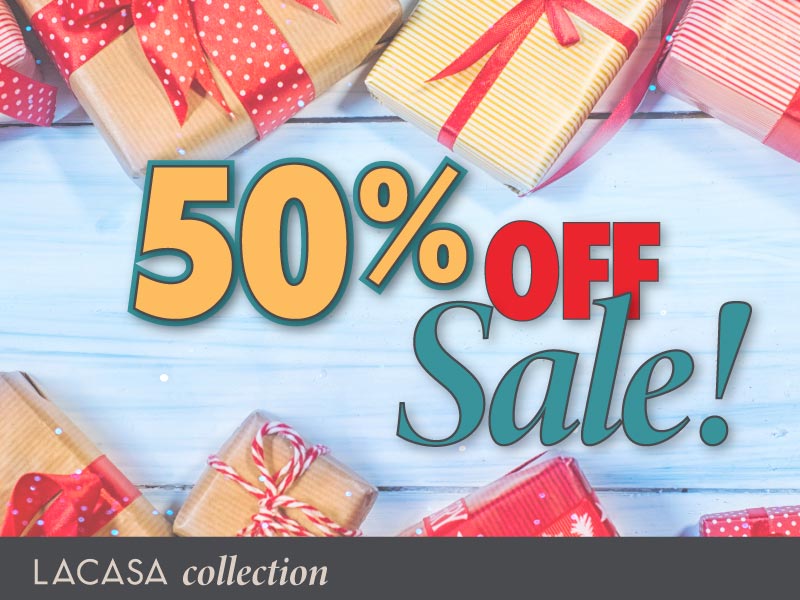 You're invited to visit our annual Holiday Open House, which is set for December 8 -11, 2022.
All four days offer shoppers 50% off the entire store, a chance to win a raffle basket, as well as snacks and refreshments.
On Saturday and Sunday, Dec. 10 & 11, Santa will be in-store from 11 am-4 pm. Each child will receive one 4×6 photo with Santa and one free gift.
LACASA Collection is open Monday – Saturday 10am – 6pm & Sunday 11 am – 4 pm.