Prom 2019
Cinderella's Closet "Curtain Call"
LACASA's Cinderella's Closet will open for a "Curtain Call" at the LACASA Collection. High school girls are invited to shop for fairy tale prom dresses at vintage prices.
All dresses just $25.
Thursday – Saturday
March 14 – 16
& March 21 – 23
Hours: 10 am – 6 pm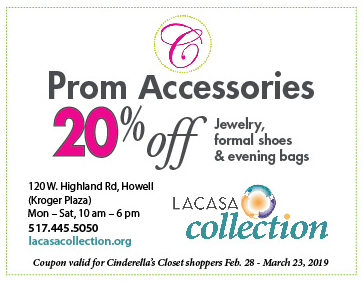 Get your coupon at Cinderella's Closet Events!
Proceeds from this event benefit abuse victims at LACASA Center. Some scholarships are available. Please bring school IDs.
Learn more about Cinderella's Closet >>