Back Row: Lexi O'Connell (Howell), Lauren Rauch (Brighton), Nicole Caudy (Howell)  Middle Row: Devin Douglas (Howell), Sidney Furge (Hartland), Gabriela Gartner (Pinckney), Olivia Diakantonis (Howell)  Front Row: Quinn Mallory (Hartland), Kammy Killian (Howell)

NEW LOCATION!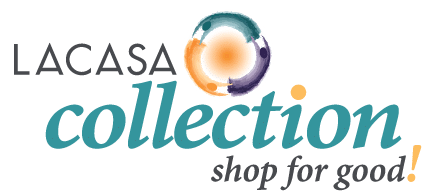 August 20 – 27
MON – SAT 10 am – 6 pm
(Closed Sunday, Aug 21)
Empowering activities & exclusive offers!
Homecoming 2022 Shopping Dates
Cinderella's Closet is an eco-friendly shop that offers gently-loved formalwear for high school students at affordable prices. All proceeds help fund education and empowerment programs for teens at LACASA Center. Limited formalwear scholarships are available by speaking with the project leader on duty.
All formalwear just $25
100s of choices
All colors, sizes & styles
Recycled with love
Boutique is for students only
Proceeds help local abuse victims
PLEASE NOTE:
Cinderella's Closet is for high school students only.
Shoppers will be asked to present their student IDs.
Follow Cinderella's Closet on Facebook >>
---
Formalwear pick-up and professional cleaning courtesy of

---
Dress Donations
While Snedicor's Green Earth Cleaners no longer host the event, but the company continues its support of Cinderella's Closet by picking up formalwear donations and cleaning the donated apparel at no charge.
Community members interested in donating gently-loved formalwear can schedule a pick up online at www.snedicors.com or can call Snedicor's at 517-546-1020.
---