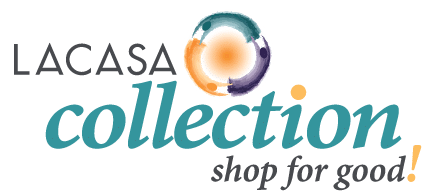 April 15 – 22
SAT – SAT 10 am – 6 pm
SUN 11 am – 4 pm
Empowering activities & exclusive offers!
Shop Our Pop-Up Boutique
Cinderella's Closet is an eco-friendly shop that offers gently-loved formalwear for high school students at affordable prices. All proceeds help fund education and empowerment programs for teens at LACASA Center. Limited formalwear scholarships are available by speaking with the project leader on duty.
All formalwear just $25
100s of choices
All colors, sizes & styles
Recycled with love
Boutique is for students only
Proceeds help local abuse victims
---
PLEASE NOTE:
Cinderella's Closet is for high school students only.
Shoppers will be asked to present their student IDs.
---
Empowering Our Guests
We offer awareness materials for our student guests that encourage them to value themselves and embrace a sense of empowerment.
Cinderella's Closet can provide an amazing experience, but the fairy tale shouldn't end with the dress. Prom night is about creating lasting memories, independent of how friends, dates, or acquaintances are behaving. We want students to know that this is their night and to make the most of it on their own terms.
At this event, we also encourage students to reach out to LACASA if they want information about controlling relationships, dating abuse, or ways to help a friend in a difficult relationship. We let them know that LACASA is here to help 24-hours-a-day by calling or texting one of our Helpline advocates.
---
Follow Cinderella's Closet on Facebook >>
---
Formalwear pick-up and professional cleaning courtesy of

---
Dress Donations
While Snedicor's Green Earth Cleaners no longer host the event, but the company continues its support of Cinderella's Closet by picking up formalwear donations and cleaning the donated apparel at no charge.
Community members interested in donating gently-loved formalwear can schedule a pick up online at www.snedicors.com/donations or can call Snedicor's at 517-546-1020.
---